Solid your reminiscence again a bit, and chances are you'll recall orchestral live shows that have been massive, colourful affairs — 100 or extra instrumentalists, together with brass and woodwind gamers, elevating an excellent noise. Now we've live shows by somber little string ensembles, and really feel blessedly lucky to have that a lot.
That was the musical sermon underlying visitor conductor James Gaffigan's look with the San Francisco Symphony on Thursday, Might 20. As live performance life slowly emerges from the pandemic, programming choices are nonetheless topic to the constraints of COVID — masked and distant performers, which in flip means strings solely, and an attendance capped at 50% of Davies Symphony Corridor's 2,743 seats.
So what's doable inside that framework? Gaffigan's answer was to lean into the intimacy imposed by circumstances, and make it a advantage.
He led the orchestra's string gamers in two acquainted works that had begun life in a chamber setting: "Verklärte Nacht" ("Transfigured Evening"); Schoenberg's fervid tapestry of pulsating late-Romantic harmonies, which was initially a string sextet earlier than he recast it for string ensemble; and Barber's Adagio for Strings, the better-known model of the central sluggish motion of the composer's String Quartet.
Each items introduced listeners face-to-face with the tradeoffs of formal scale, prompting an inside debate about the advantages of plusher orchestral textures as in contrast with the lack of particular person musical personalities.
However these points have been framed most rewardingly within the night's opening choice, the U.S. premiere of "Talisman" by the fascinating younger British American composer Freya Waley-Cohen. On this evocative and richly coloured work for 13 string devices, Waley-Cohen creates a microcosm of distinct musical voices that alternately be part of collectively and stand alone.
Word that Waley-Cohen isn't writing for string sections within the extraordinary orchestral manner; "Talisman" is for 13 separate elements, every of which has its personal activity to carry out. That creates a kaleidoscopic array of textures and harmonies, and makes every instrument a key participant within the course of.
There's a convention of this form of writing — Strauss' late masterpiece "Metamorphosen," for 23 string devices, is probably the most notable and maybe most virtuosic instance — but it surely isn't an intensive one. Pulling it off requires a simultaneous mix of contrapuntal and harmonic mastery, and Waley-Cohen, whose string trio "Conjure" was a spotlight of the Symphony's first digital SoundBox program in February, handles each with aplomb.
"Talisman" begins with a recognizable motif, a sliding pair of chords that repeats a number of occasions to create a groundwork that may recur all through the piece. Then Waley-Cohen overlays that with spangly adornments: quick solo arias from this violin or that, little pizzicato ripostes from the rear of the ensemble. Later, different components make their look, together with a cold drone constructed out of string harmonics, and an expansive cello solo given eloquent voice by Affiliate Principal Peter Wyrick.
What's hanging about "Talisman," on a primary listening to, is the best way it combines a sparse gestural language — a brisk melodic flurry right here, a brief instrumental impact there — with a powerful harmonic basis. The harmonies on this piece run deep underground, however once they floor, they achieve this with a satisfying "click on."
Gaffigan led a centered and well-prepared efficiency, bringing out the rating's particulars with unfussy precision. The Barber, too, boasted a welcome fluidity to go together with the music's darkish attract.
The Schoenberg proved harder to handle. I confess to an awesome choice for the unique sextet model of this piece (I've by no means been satisfied that the better tonal heft of the orchestral model was definitely worth the added blurriness), however certainly the payoff ought to be a heightened sense of urgency on the massive emotional climaxes. Gaffigan and the orchestra didn't all the time discover their method to these explosive payoffs.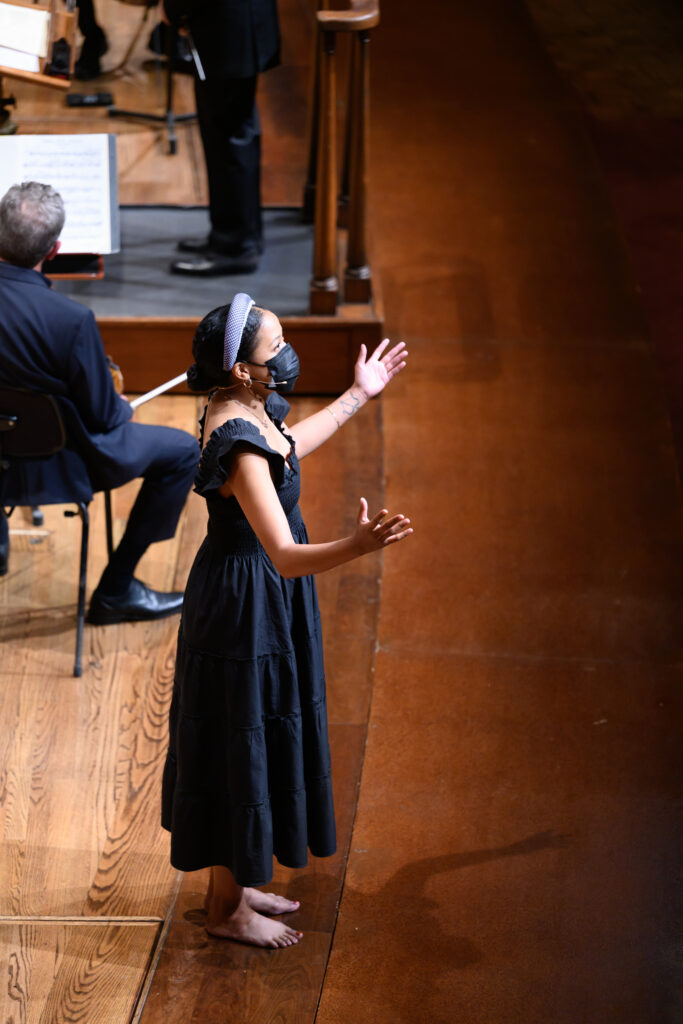 Nonetheless, the breadth and expressive ardor of Schoenberg's writing typically got here by way of vividly. Earlier than the efficiency, actor Cassandra Hunter gave a splendid recital of the Richard Dehmel poem that impressed the piece, a splendid determination that put everybody in an appropriately receptive frame of mind.
That is the type of materials that has typically been relegated to program notes, however having it delivered in individual was a welcome innovation. Among the adjustments prompted by the pandemic — in programming, in presentation, in creative philosophy — might effectively change into important enhancements.
San Francisco Symphony: 7 p.m. Friday, Might 21. Davies Symphony Corridor, 201 Van Ness Ave., S.F. $45-$95. Proof of vaccination or destructive COVID-19 check required. 415-864-6000. www.sfsymphony.org